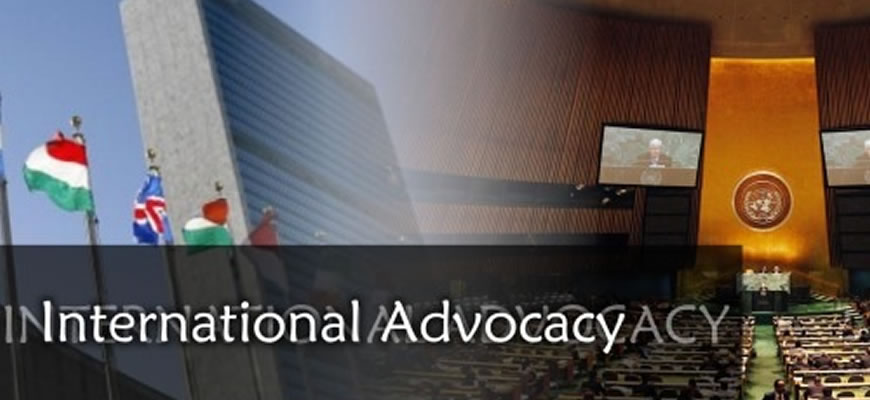 The programme is aimed at using international mechanisms for the protection and promoting the respect of human rights in Nigeria. The international Advocacy program comprises;
Communication with the Africa Commission on Human and Peoples Rights
Advocacy for the Nigeria ratification of the protocol to the Africa Charter for the establishment of the Africa Court on Human and peoples Rights, and the protocol to the charter on the Rights of Women in Africa.
Communications to special mechanisms of the United Nations Human Rights Commission, Including the Special Rapporteur of Extra-judicial executions, independence of Judges and Lawyers, and on violence against women.
The project under this programme is;
Engaging the African/UN Human Rights System: LEDAP works with the United Nations Commission on Human Rights and the Africa Commission on Human Peoples Rights on promotion and protection of human Rights in Nigeria. The organization has protested on several human rights violations at the Africa Commission. LEDAP submitted 4 complaints to 2 special mechanisms of the UN Commission, namely the Special Rapporteur on the Violence against Women, and on the Independence of Judges and Lawyers on violations in the country relevant to those mechanisms.