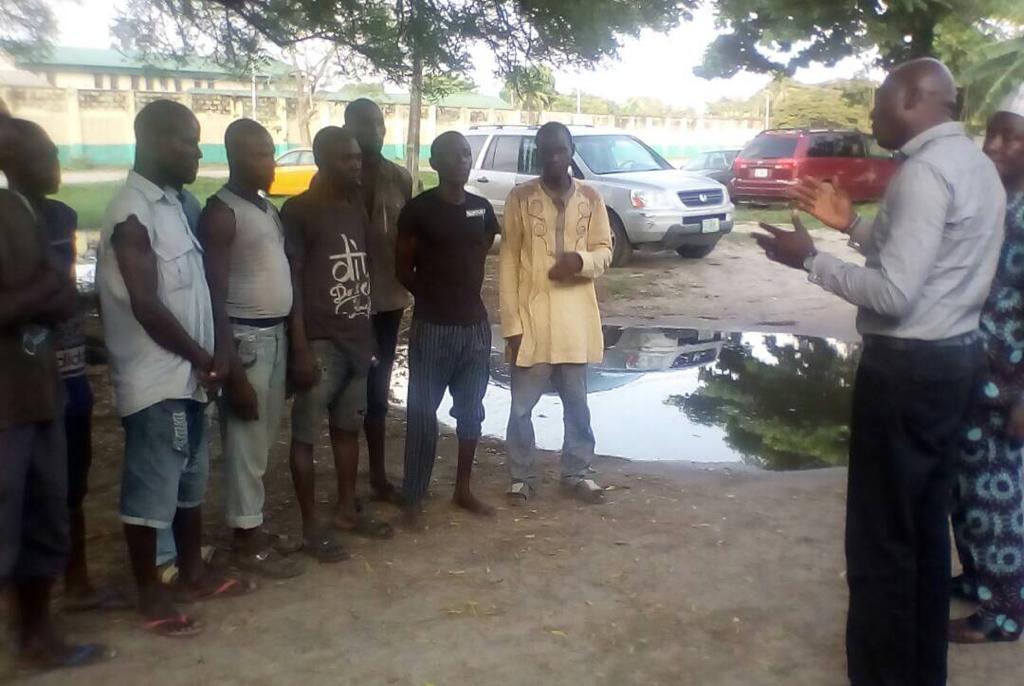 The Indigent and Human Rights Defence Programme (IDP) is aimed at addressing the human rights situation of indigent remand prisoners in Nigeria and to promote positive changes in the system of criminal justice in Nigeria. The IDP is one of the public defender programmes of LEDAP through which it offers legal support, such as legal representation and counselling to very poor and vulnerable people in Nigeria. The beneficiaries are mostly indigent prison inmates who are detained for long periods of time awaiting trial. These people are in prison custody because they cannot afford the cost of hiring legal representation for their trial. The project provides legal assistance to indigent persons including remand prisoners and other indigent victims of human rights violations other than those caused by the prison remand system.
The project is also concerned about support to project states on criminal justice reform advocacy. This is aimed at reforming the state–level criminal justice administration systems and advocating for the review of the law and police to facilitate effective delivery of justice.
The main objective of the advocacy component of the project is to facilitate the replication of IDP in project states as the official legal aid scheme of the state governments.
Objectives of the project
The objectives set out for the project include:
Depopulation of prisons through legal support and release (or conviction after trial for a certain term of imprisonment) of awaiting trial prisoners, but concentrating in Plateau, Imo, and Anambra states (the advocacy states). This advocacy has been extended to Rivers state with the opening of the IDP/LEDAP office in Port-Harcourt in 2008.
Improving the skills and expertise of lawyers participating in the project for human rights and criminal litigation, and legal aid case-work.
Improving the human rights regime and the system of administration of justice in the country through consultative forum for judges, prosecutors, police, lawyers and prison officials.
Improving the institutional capacity of LEDAP and contributing to its public defender programme
Improving the capacity of criminal justice practitioners through publication of "The Prosecutor Magazine" which is published with empowering articles and useful legal materials for lawyers.